Now offering online counseling from the comfort of your home.
Private, secure, and confidential.
There are many benefits to seeing a therapist online.
Which Type of Counseling Do You Need?
Select the counseling you need by clicking below.
Schedule An Appointment Now
You can check my available times and schedule an appointment with ease by clicking the now button below.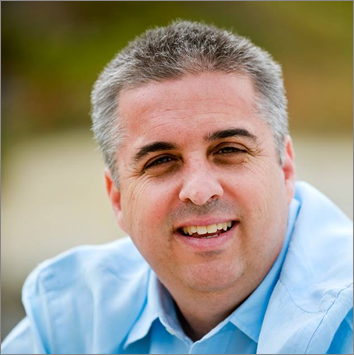 Michael Meister
M.A. Psychology
Michael Meister is a Licensed Therapist & Counselor
Hi! I'm Michael Meister, a licensed professional therapist & counselor.
My goal is to help you uncover your true potential and lead a life that is worth celebrating.
I truly believe that individuals have the inner guidance and resources within themselves to figure out what it is that they want to change and how they want to change it.
I work from an eclectic approach that tailors to the client's specific needs. Furthermore, I am always focusing on the clients unique strengths and challenges with compassion and sensitivity.
Read about some of the people I've Helped!
My Philosophy
I am a firm believer that we all have the necessary tools and resources within us to solve the issues in our life that is causing us "upset" or "dysfunction".
I come from the place of treating the "whole person" and not just the "symptoms". I have found that this is the core reason why we, as human beings, get stuck in our lives.
Ready to schedule an appointment? Contact me today!
Welcome to Michael Meister Counseling. I have done counseling for over 8 years now. I have helped a lot of different people in a wide array of cases. Everything from family counseling, divorce, and marriage counseling, I have seen it all. 
If you're someone who is suffering from a problem in your life, I can be here to help you get through it, improve, and become a better person. One of the biggest things I have found is that you can't force someone to go to therapy..They need to legitimately want to be there. I can only help you as much as you can help yourself.
One of my philosophies is that you each person's situation and solution is different. No marriage is the same. No divorce is the same. Where I'm going with this is that…There's no "magic solution" or "7 step blueprint" to address your problems. Each issue is different and I will address it as such. Once I have a full understanding of you and the issue at hand, I can help you come up with solutions and work on those issues with you.
Why Use Me As Your Counselor?
As a counselor, I have pretty much seen it all and have helped people in numerous situations. As a result of successfully helping many citizens, I was awarded as a Top 3 counselor per Three Best Rated. In addition, I also have one of the top 3 Yelp ratings and Google reviews for a counselor in the area. 
Here at Meister Counseling, I ensure that everyone I see is treated with the utmost respect regardless of the situation. It doesn't matter what you're going through, I don't pass judgement, just try to help you find a solution that's going to allow you to continue to live the life we deserve to live.
If you think you're ready to get help, don't hesitate to schedule an appointment or if you want to talk before scheduling you can give me a phone call at
Areas We Provide Counseling
As of right now I currently provide online counseling services.