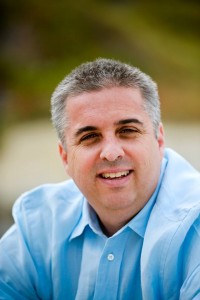 Hi! My name is Michael Meister and I have helped many individuals in Tulsa, Oklahoma with their anxiety issues.
Anxiety is a general term for several disorders that cause nervousness, fear, apprehension, and worrying. These disorders affect how we feel and behave, and they can manifest real physical symptoms. Mild anxiety is vague and unsettling, while severe anxiety can be extremely debilitating, having a serious impact on daily life.
People often experience a general state of worry or fear before confronting something challenging such as a test, examination, recital, or interview.
These feelings are easily justified and considered normal. Anxiety is considered a problem when symptoms interfere with a person's ability to sleep or otherwise function. Generally speaking, anxiety occurs when a reaction is out of proportion with what might be normally expected in a situation.
With that said, I truly believe that when we all have the inner resources and abilities within ourselves to discover how to manage and reduce the physical manifestations of anxiety.  If we are able to identify the root of the anxiety then we are on our way to healing.
Are you feeling anxious?  Do you have physical symptoms in relation to feeling anxious?  Are you having panic attacks in social settings?  Are there incongruent decisions in your life that you may be having some difficulty resonating?  If you are experiencing any symptoms of anxiety and want help, I can help you like I have helped many others here in Tulsa.
Call now to schedule an appointment or contact me here to discuss how I may help you.